About a month ago the girls in our family took a little trip, and had ourselves a little adventure.  I mentioned
before
that my mom-in-law, my daughter, and myself were going to be driving 4+ hours to visit some new friends and a fantastic quilt store we had been told about.  We were excited for some girl time away from the normal routine!
What fun it was to meet my Facebook friend (from BC) and her Facebook friend (from Wales) who were travelling together across Canada!  We had a lot of fun with them for the few hours we had together.  We enjoyed a lovely lunch together at the Ptarmigan Inn in downtown Banff, and then headed back east to Canmore for the headline event - visiting The Sugar Pine Co. Quilt store!
WOW!  This quilt store was SO awesome!  The setting was lovely, nestled in downtown Canmore with gorgeous views all the way around, and the store itself was fantastic.  2-stories of fabric and quilting notions and patterns and everything a quilter ever needs.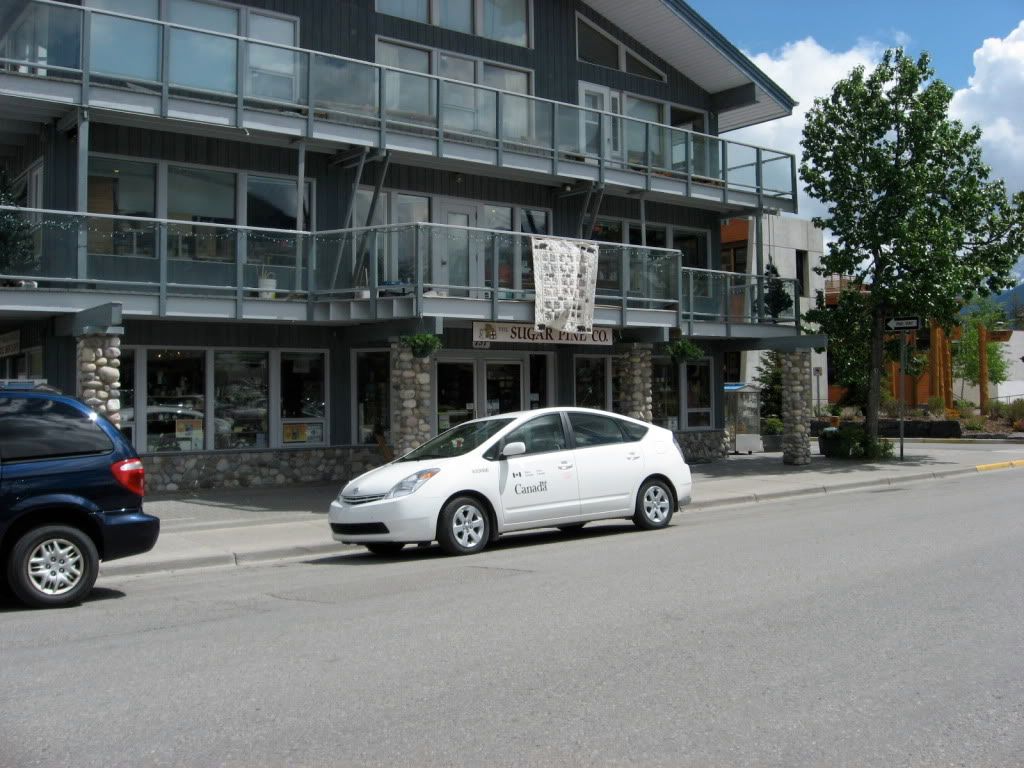 There are over 300 finished quilts on display in the store, with patterns available for most of them and MANY MANY more.  The store was VERY well laid out and organized so that we could easily find what we were looking for.  The trick, of course, was deciding what we were looking for!  It was almost overwhelming!